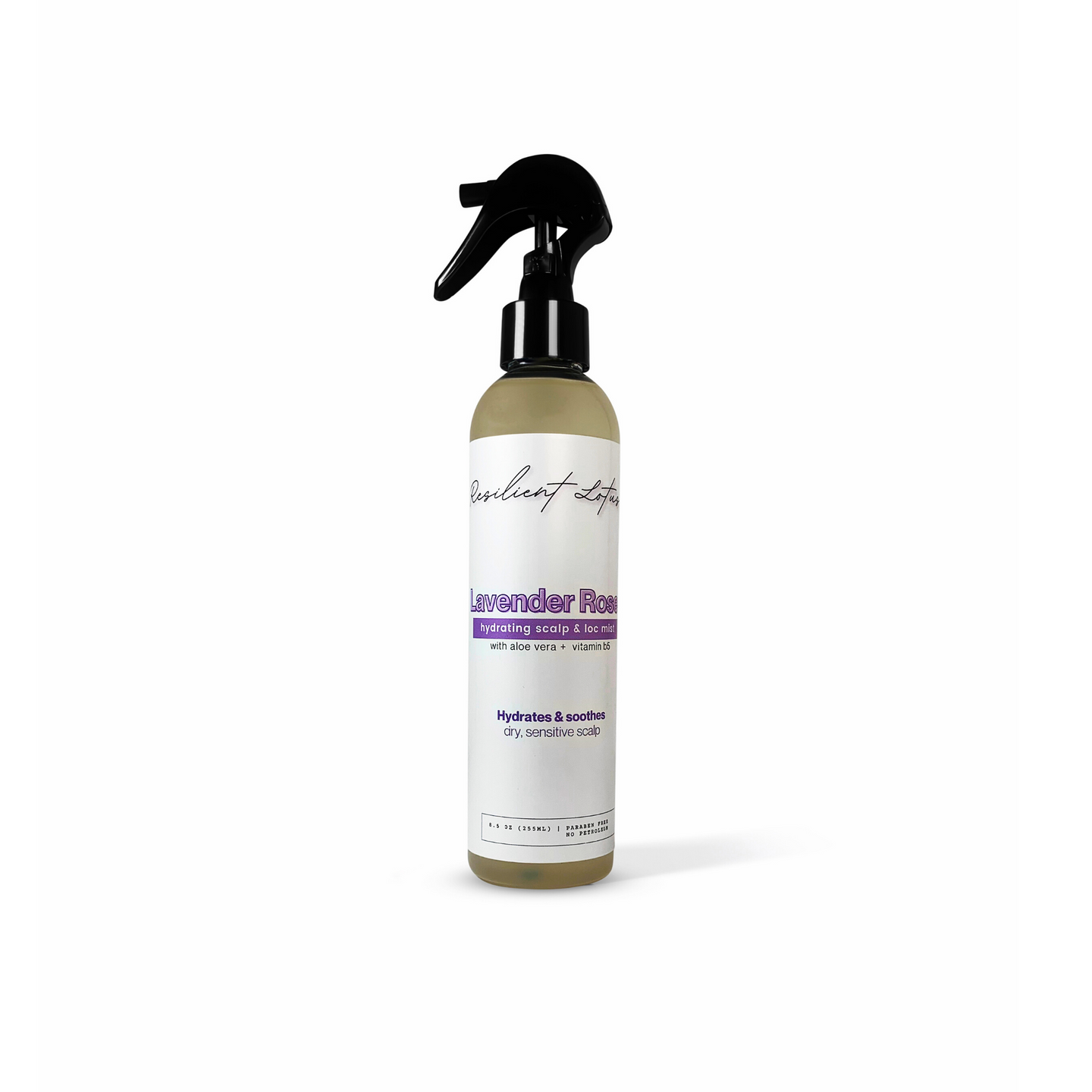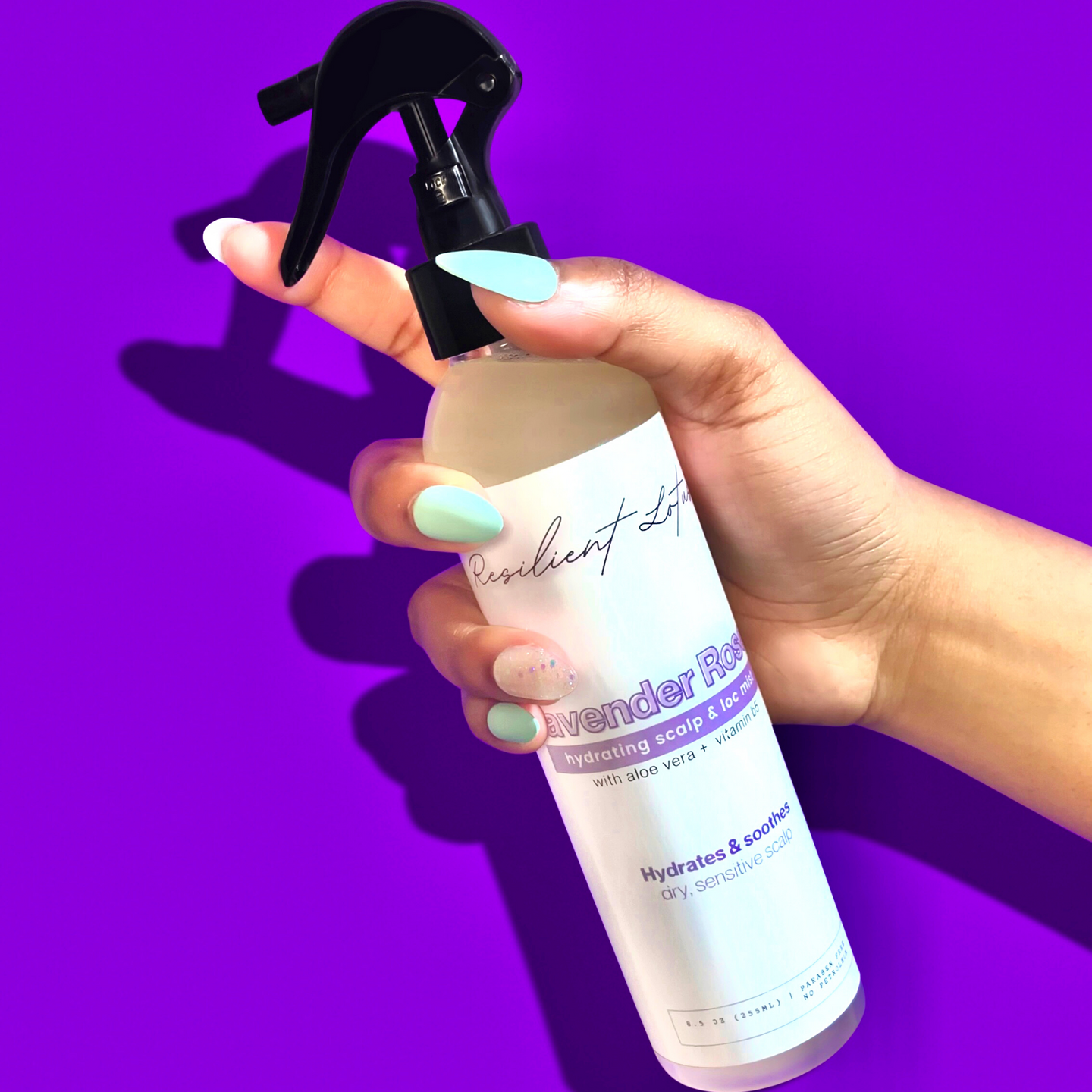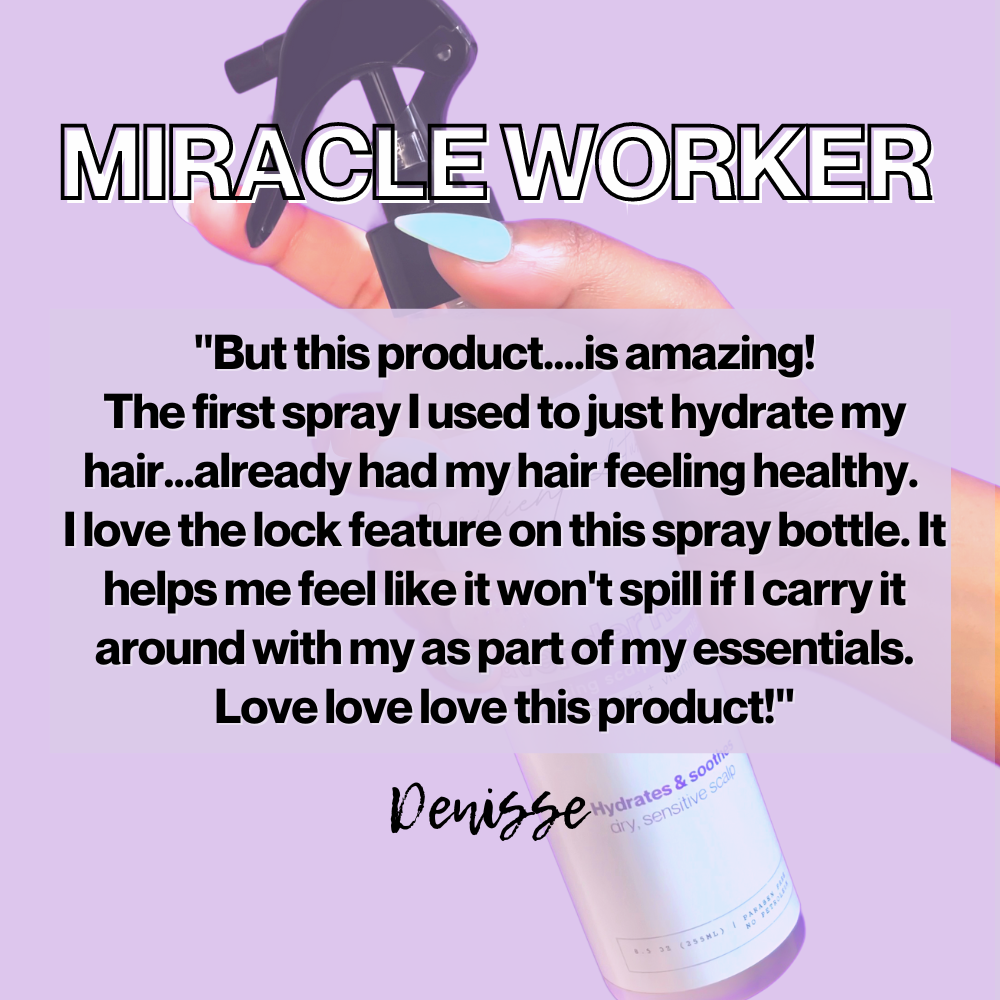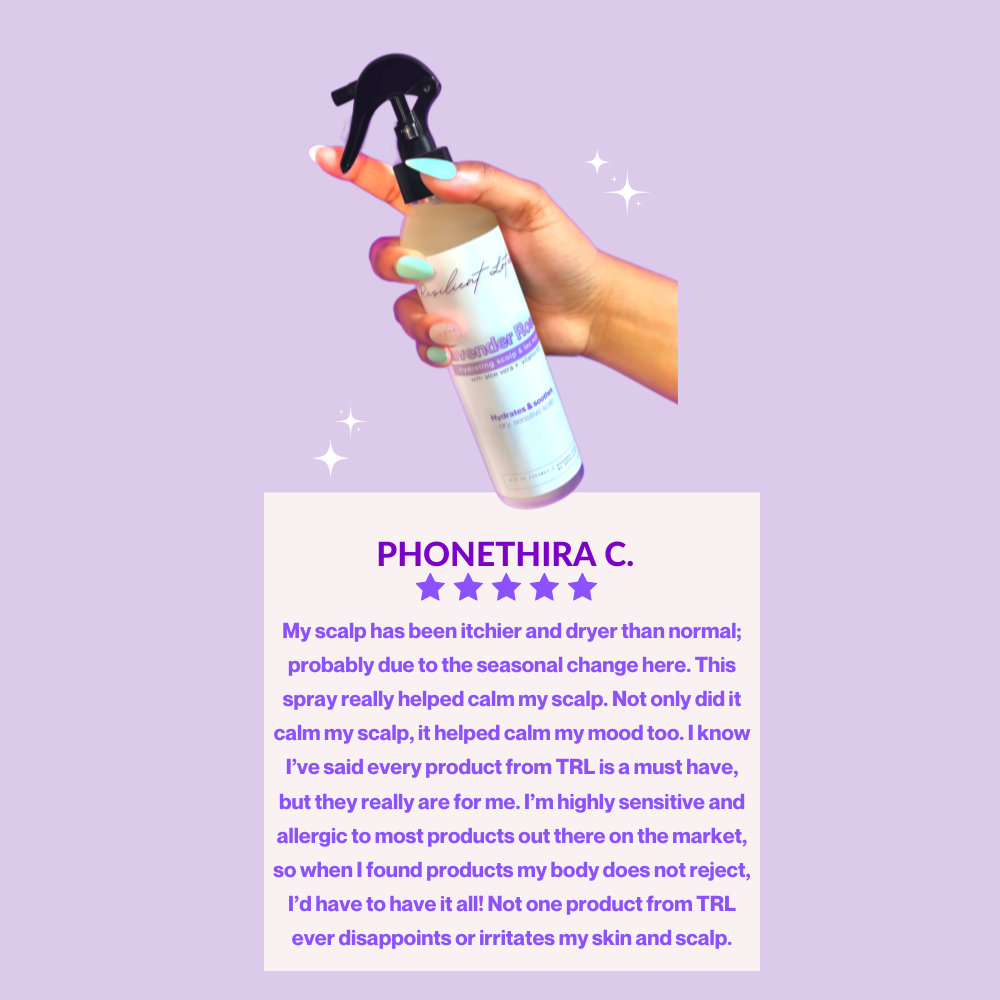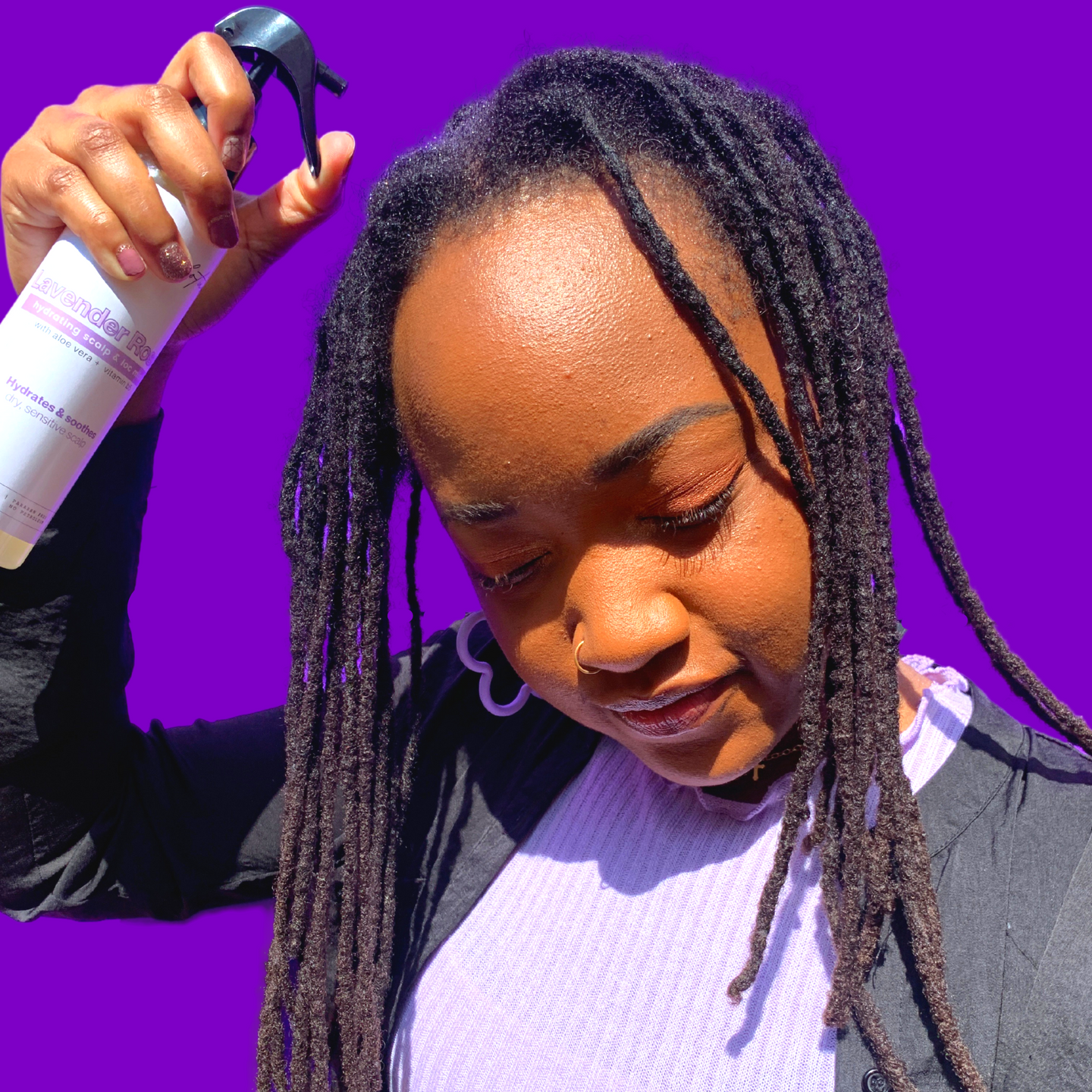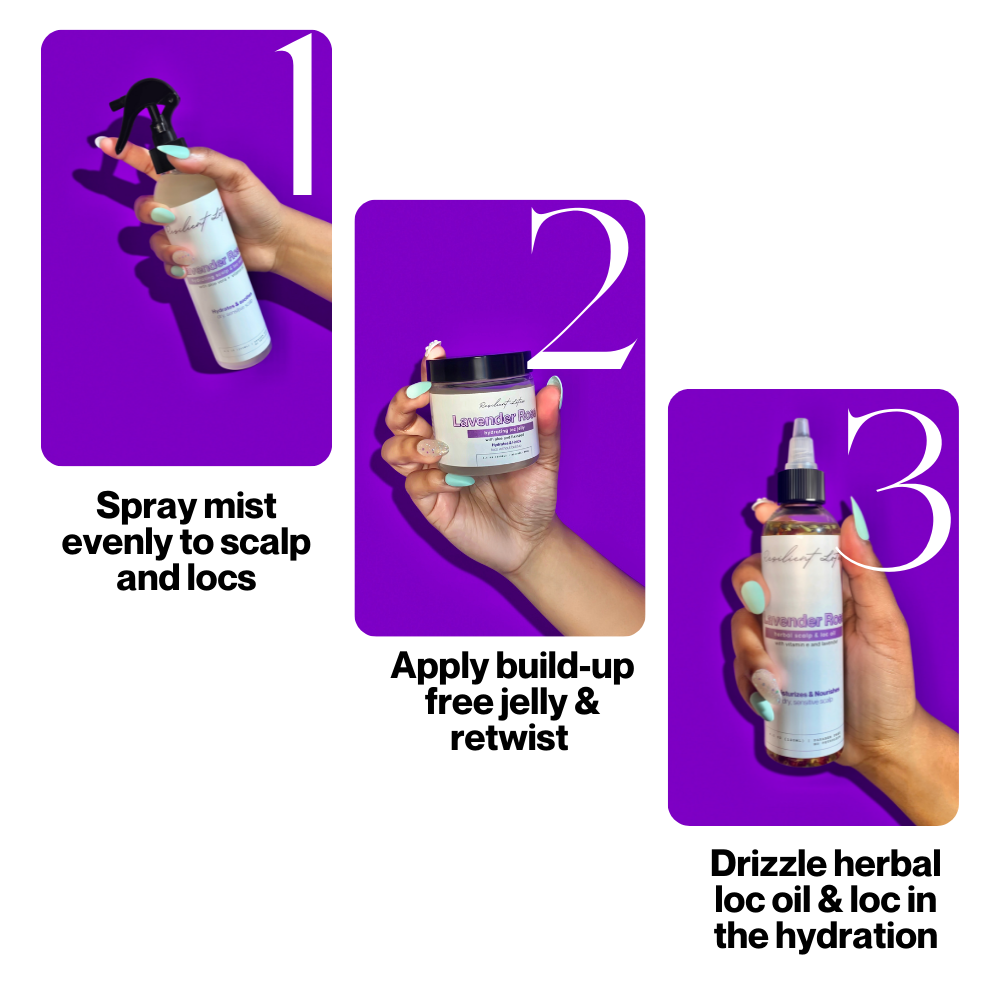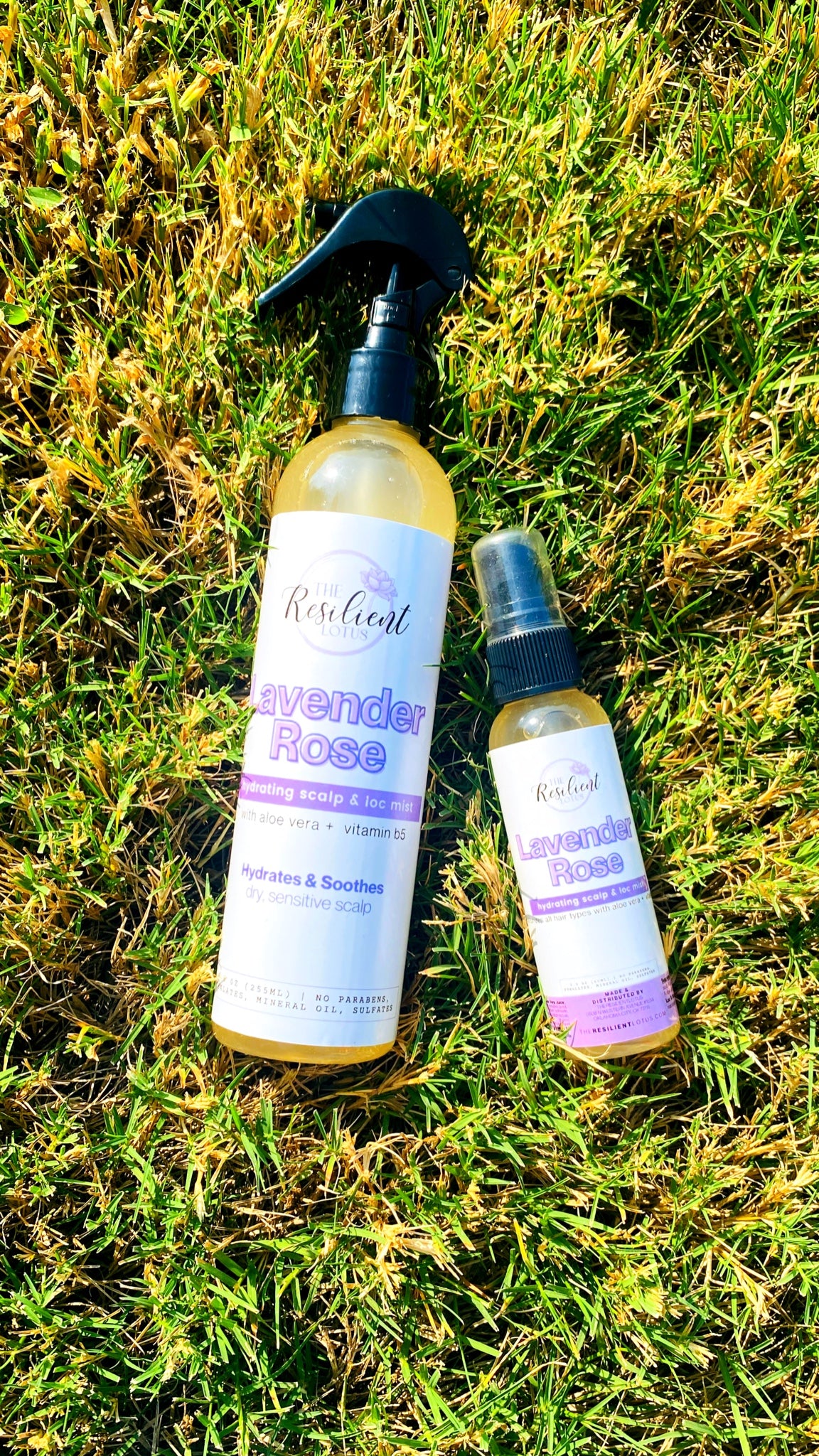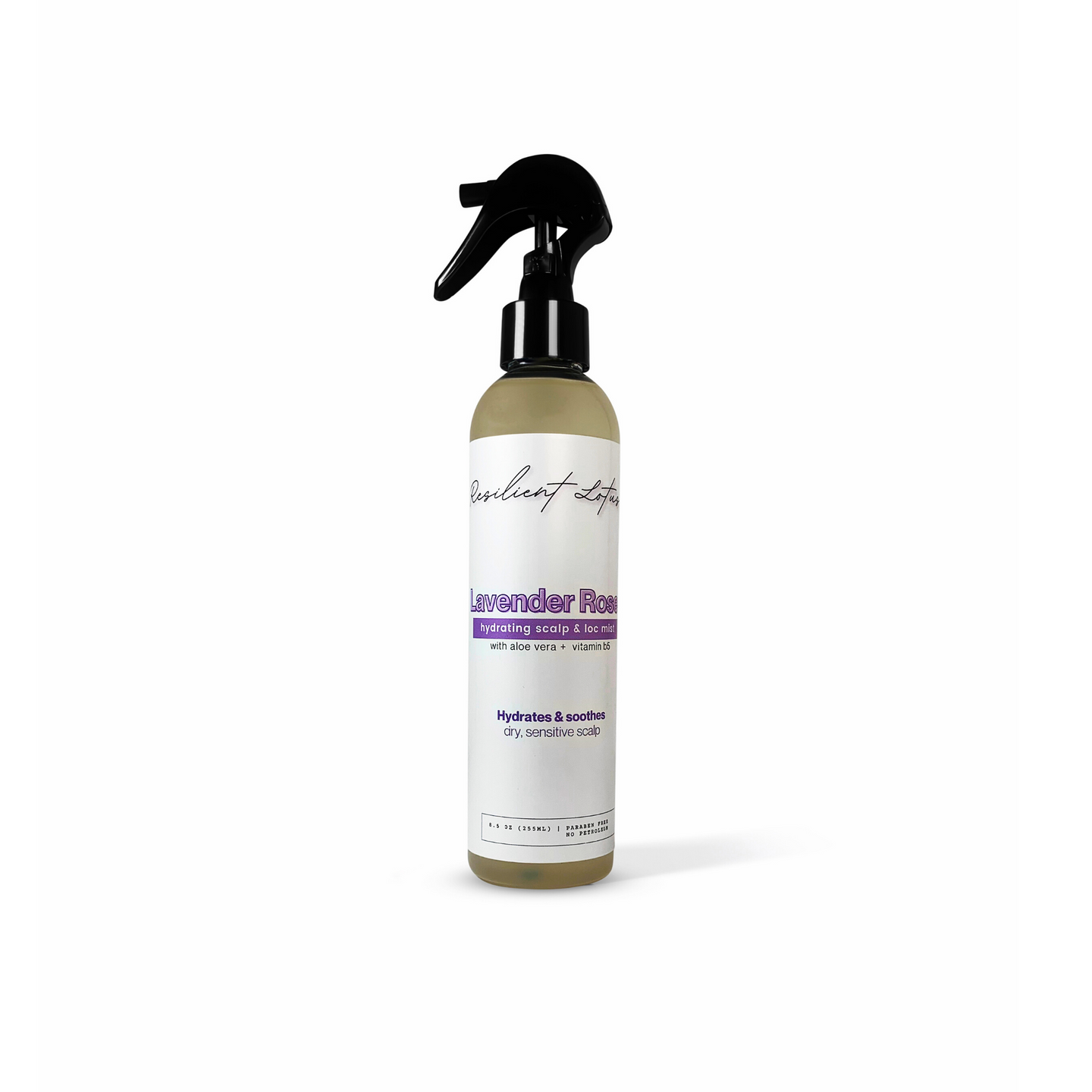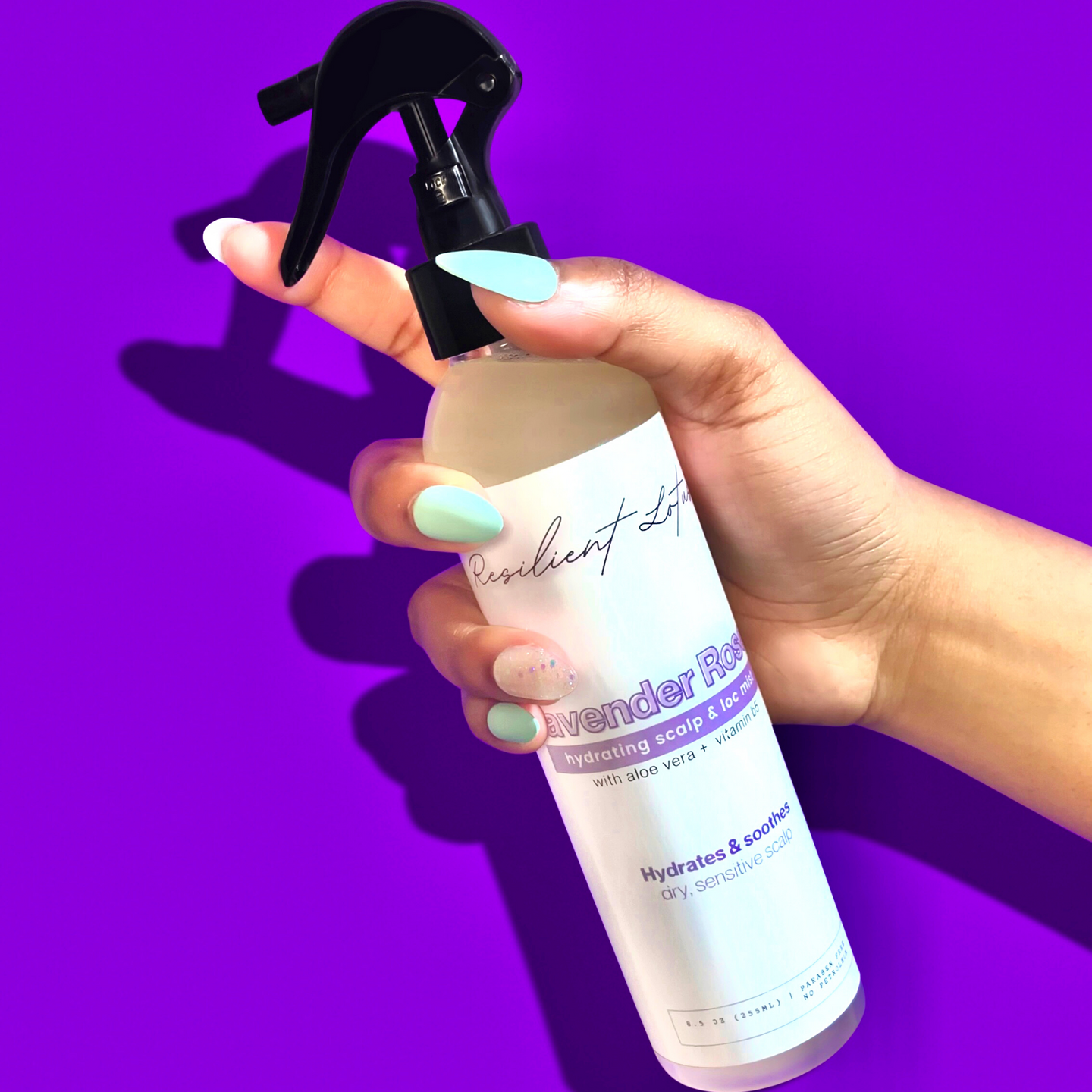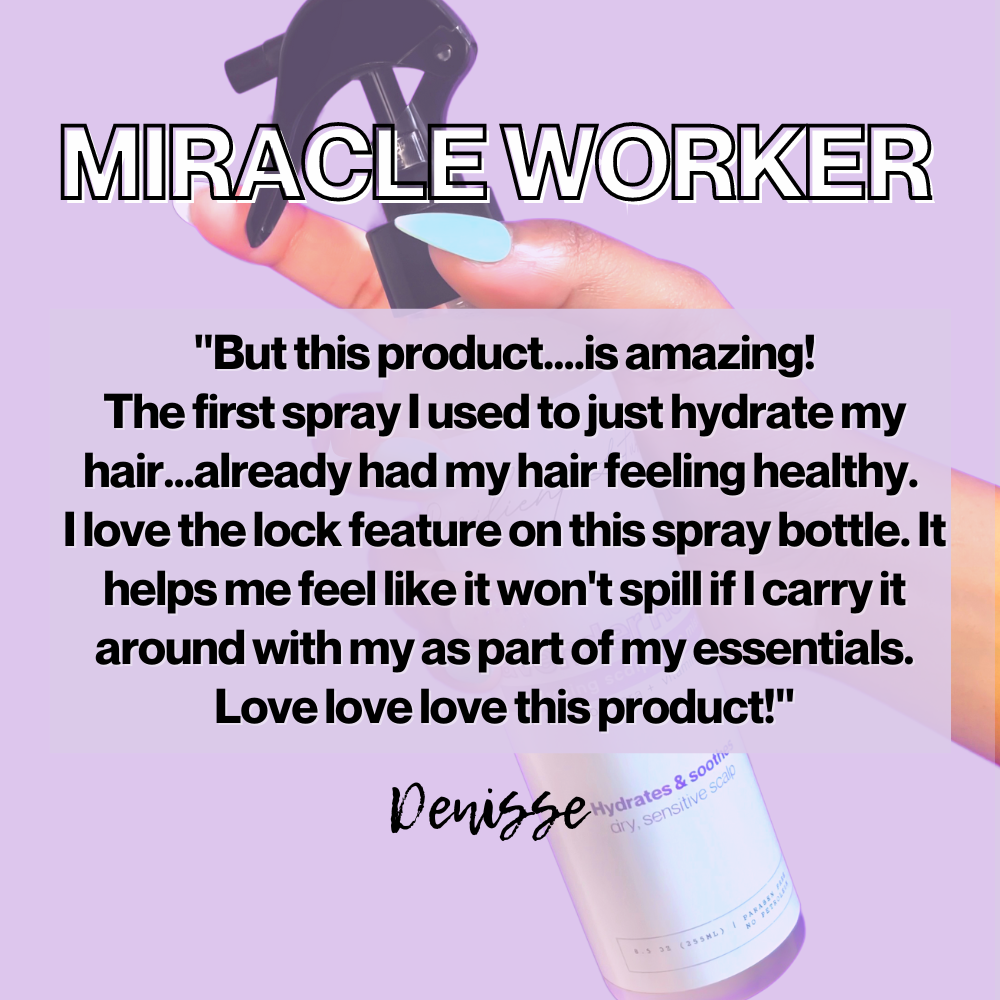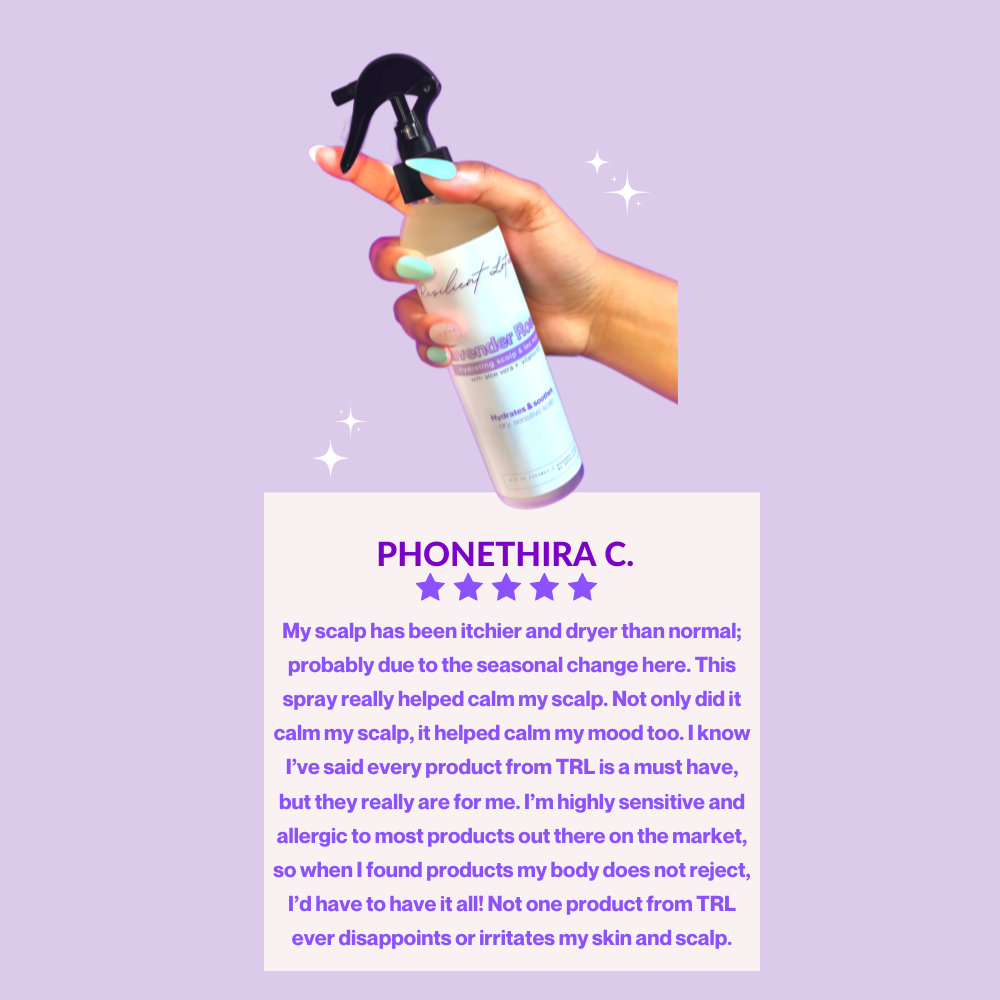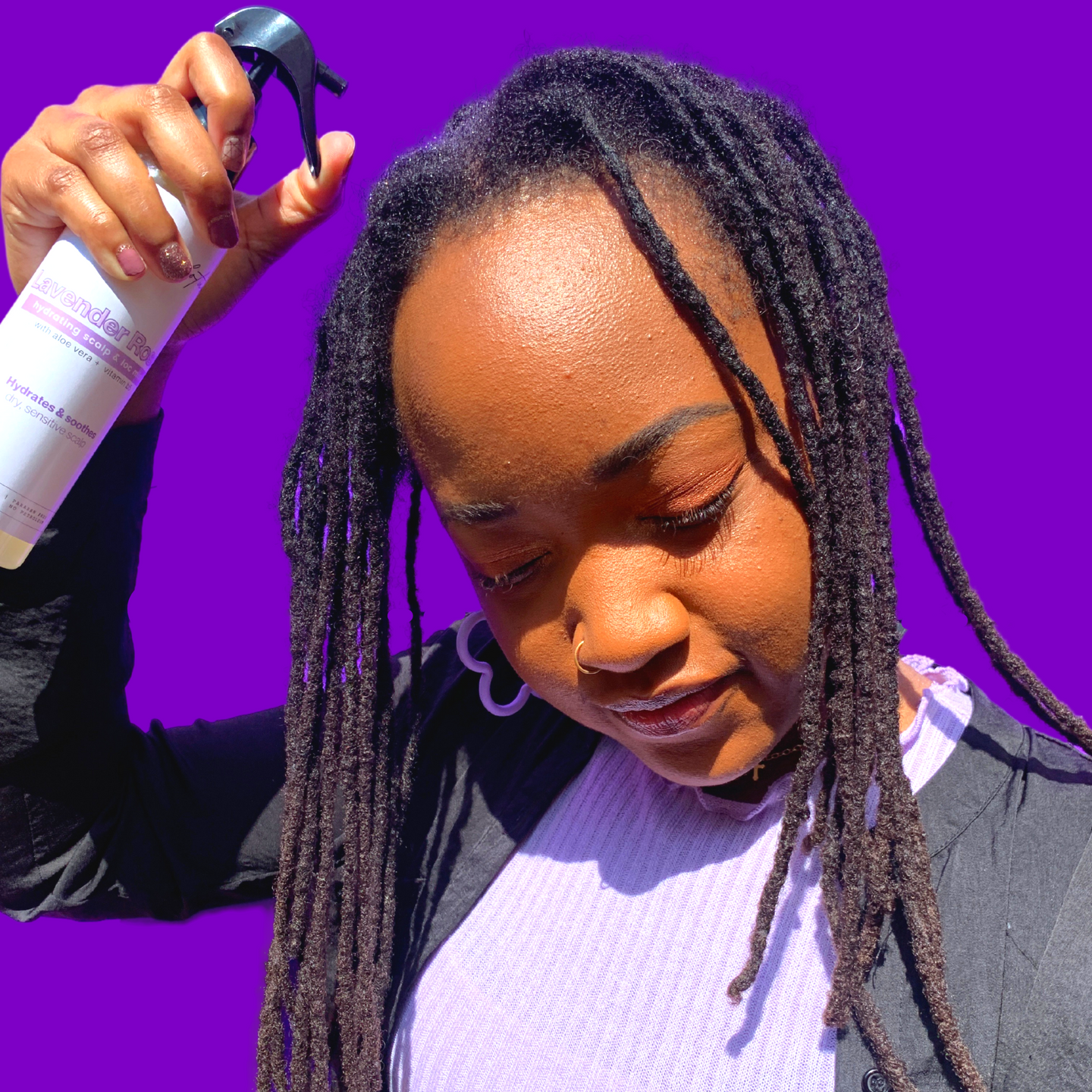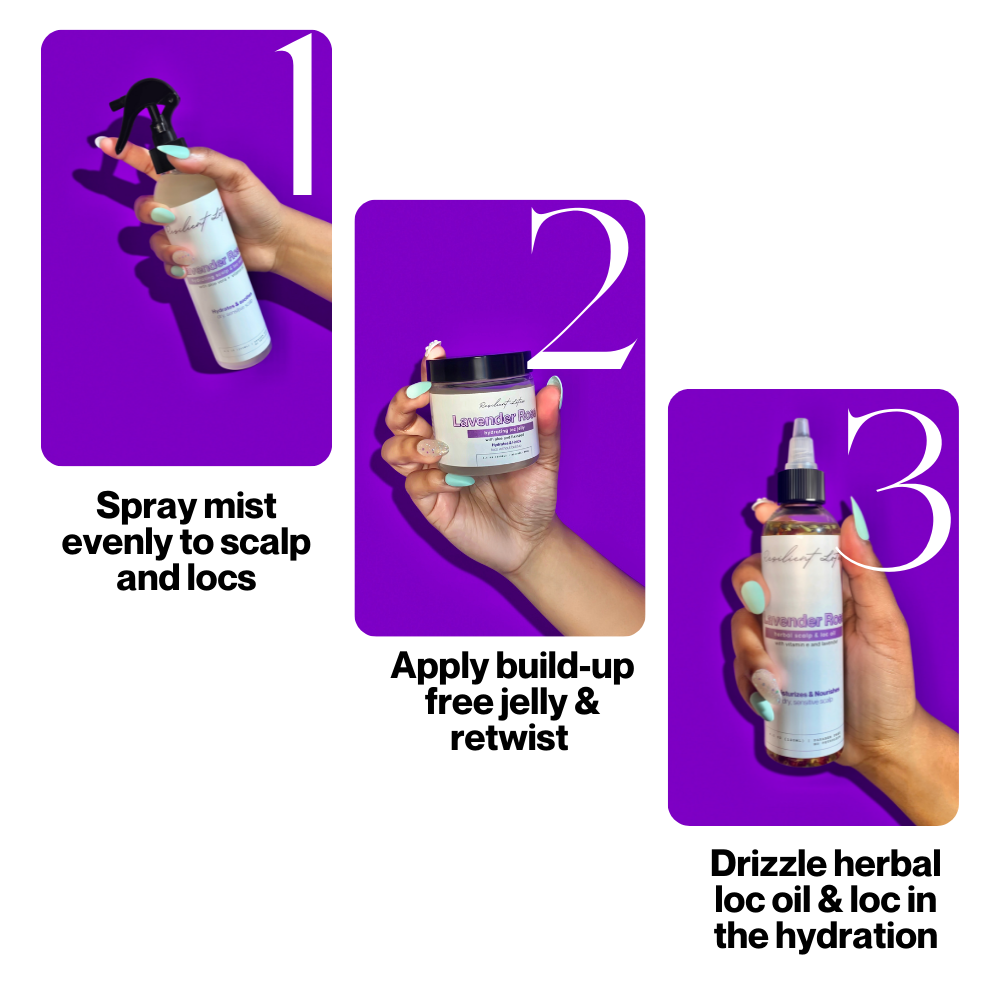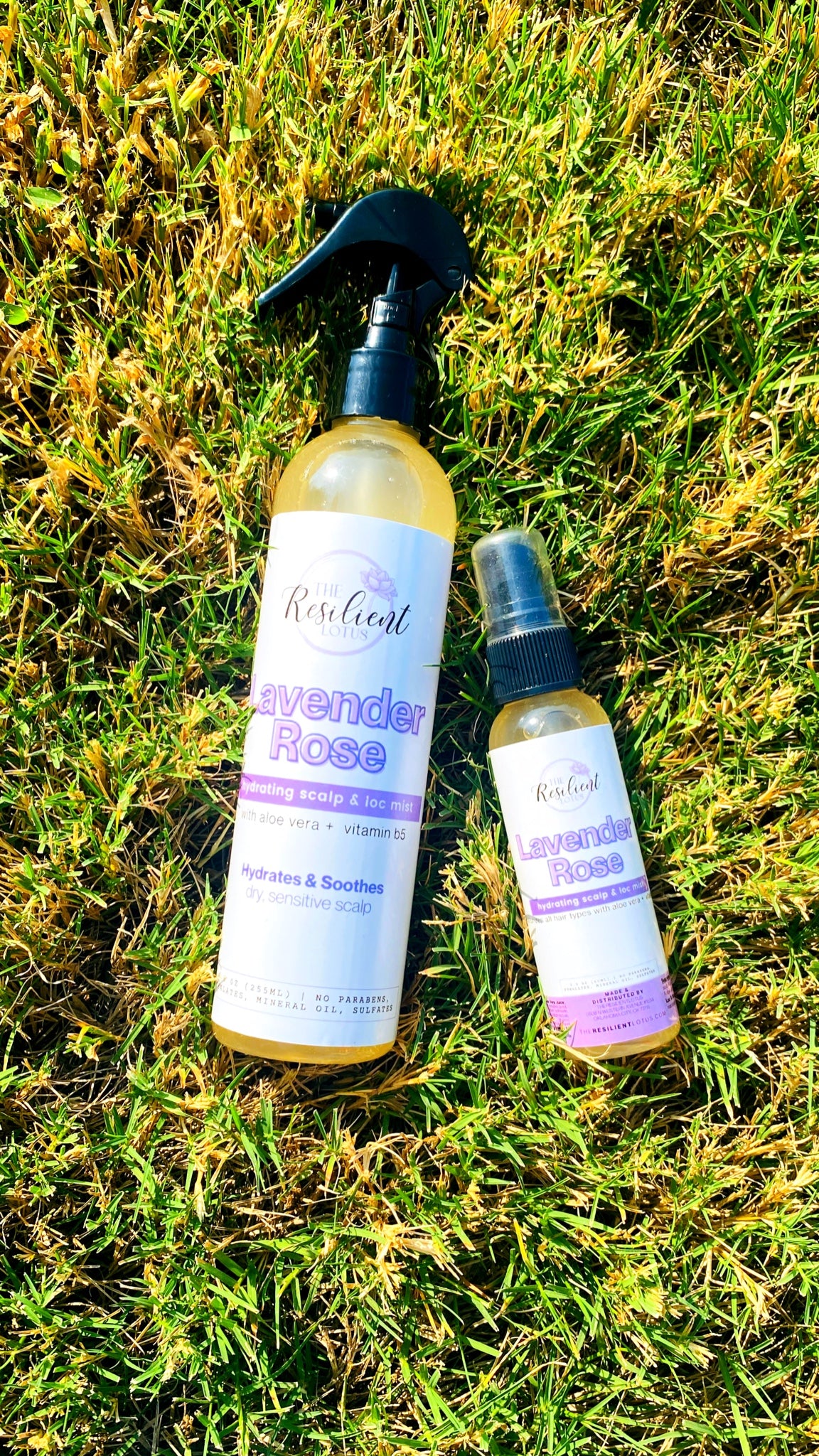 Lavender Rose Hydrating Scalp & Loc Mist
Regular price
Sale price
$9.99 USD
Unit price
per
Hello powerful hydration! This loc mist combines the power of rose water with the soothing effects of lavender in a lightweight and buildup free mist to moisturize dry scalp + locs. 
Moisturizing loc mist perfect for dry and frizzy locs that eliminates dandruff and reduces buildup while keeping scalp and locs hydrated and flourishing. The perfect loc routine addition.

Aloe Vera - Cleanse & nourishes the scalp while preventing dandruff + build up. 
Provitamin B5 - Retains moisture, helps hair become more manageable. Conditions & soothes itchy scalp. 
Suggested Use

Spray lightweight mist on scalp & locs daily as needed to combat dryness and itchiness.

Seal in the moisture by massaging Lavender & Rose Hydrating Herbal Scalp  & Loc Oil.
Ingredients:

Aloe Barbadensis (Aloe Vera), Lavandula hydrosis (Lavender), water, pentylene gycol, glycerin, fructose, urea, citric acid, sodium hydroxide, maltose, sodium PCA, soidum chloride, sodium lactate, trehalose, allantoin, sodium hyaluronate, glucose, propanediol,Rose Flower Extract, panthenol (vitamin B5), Sodium gluconate, fragrance.
Key Benefits:

- Nourishes scalp, eliminates dandruff

- Soothes dry, itchy scalp

- Retains moisture without buildup

- Helps locs grow healthy and strong
Best For:

Weekly Loc Maintenance, Retwisting, & Styling.


Suitable for locs in every phase.
Starter Locs | Teen Locs | Mature Locs
Share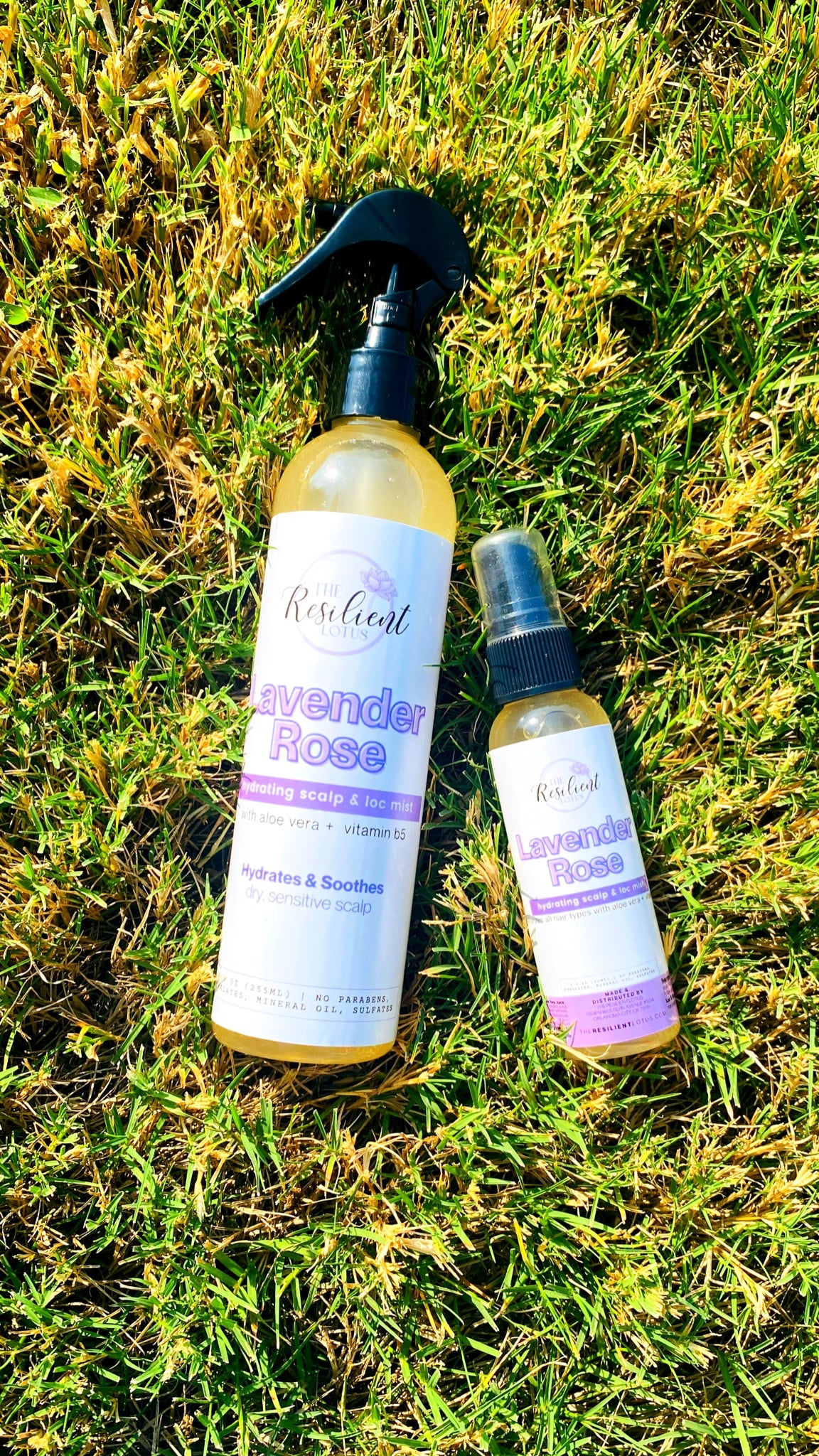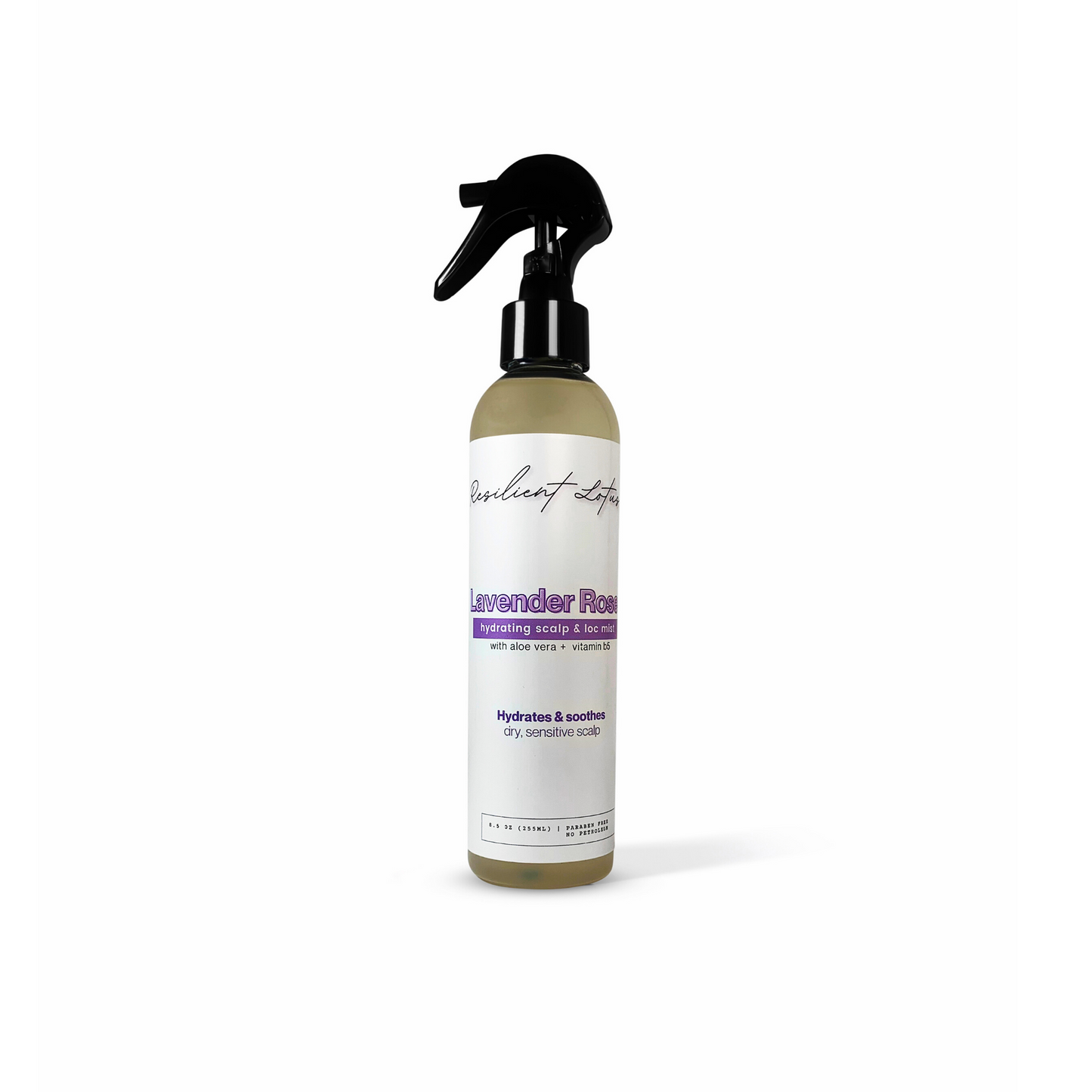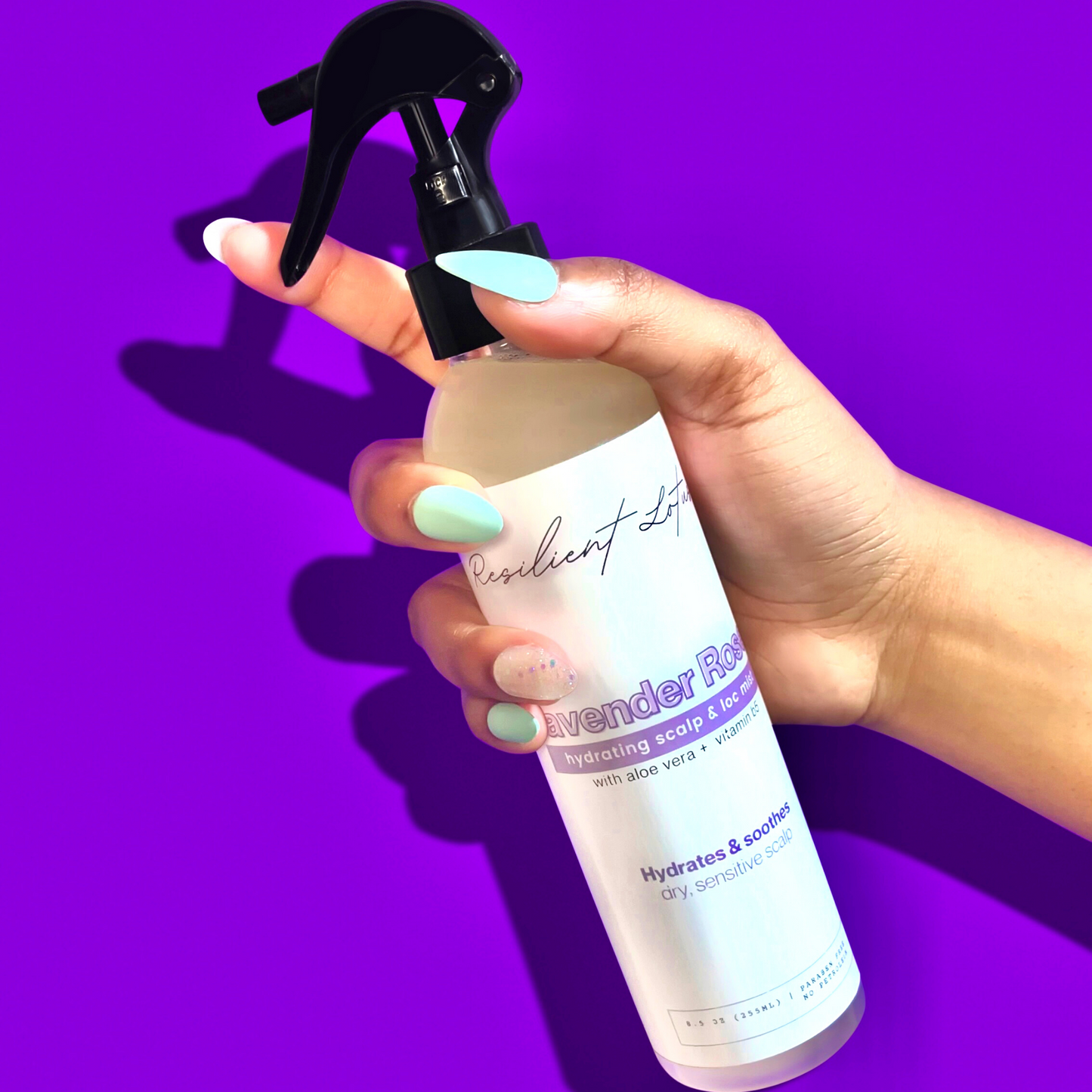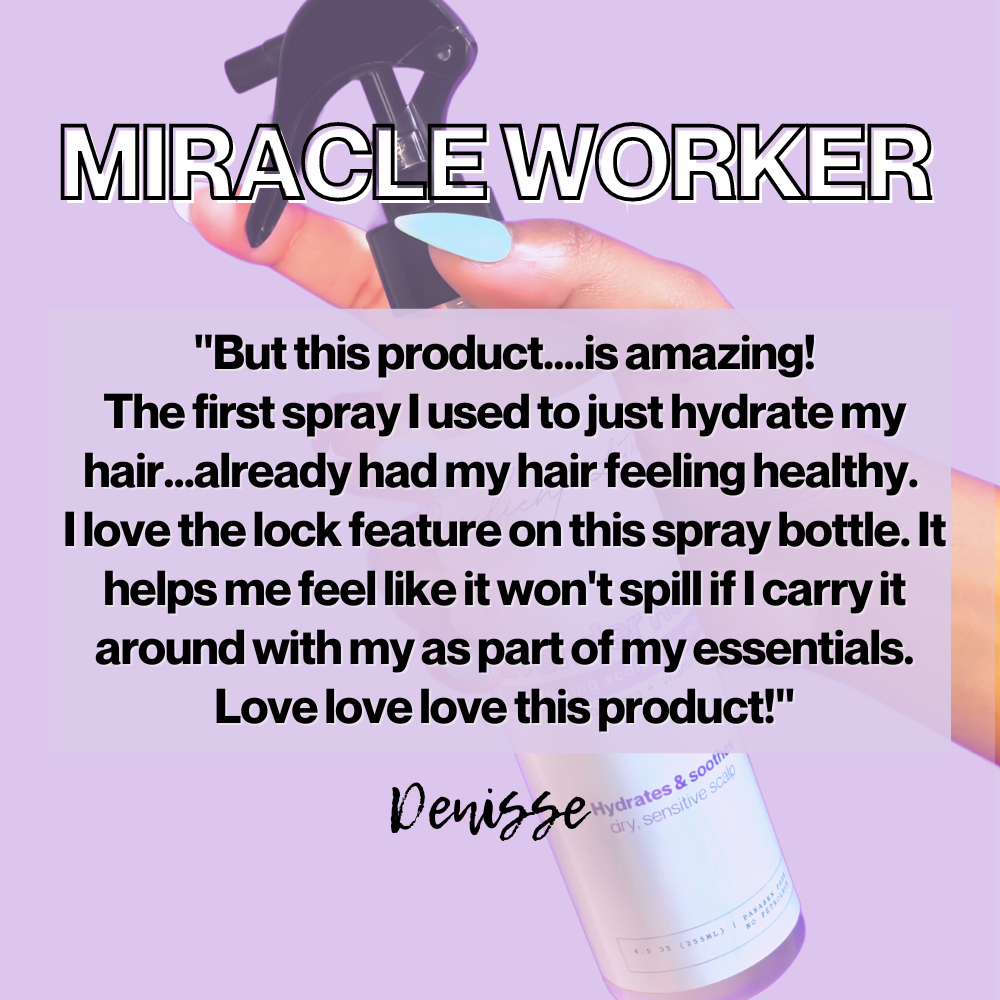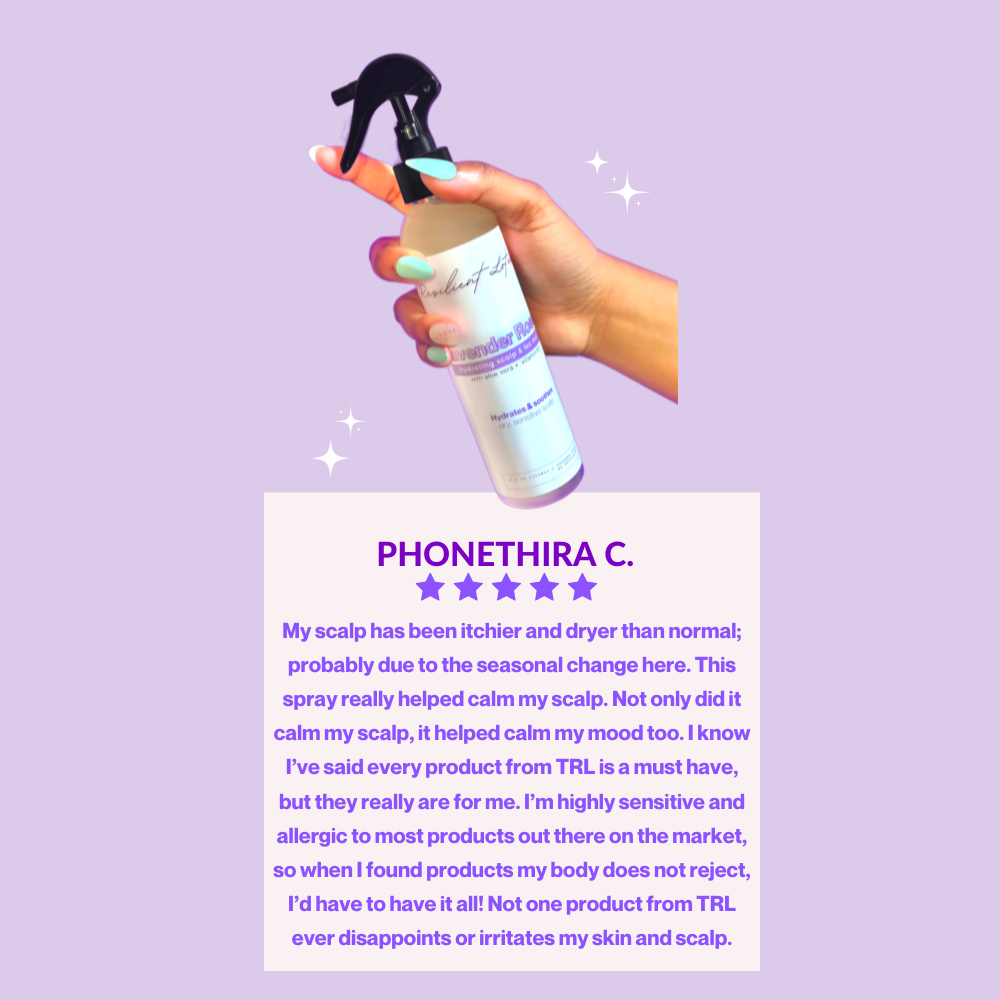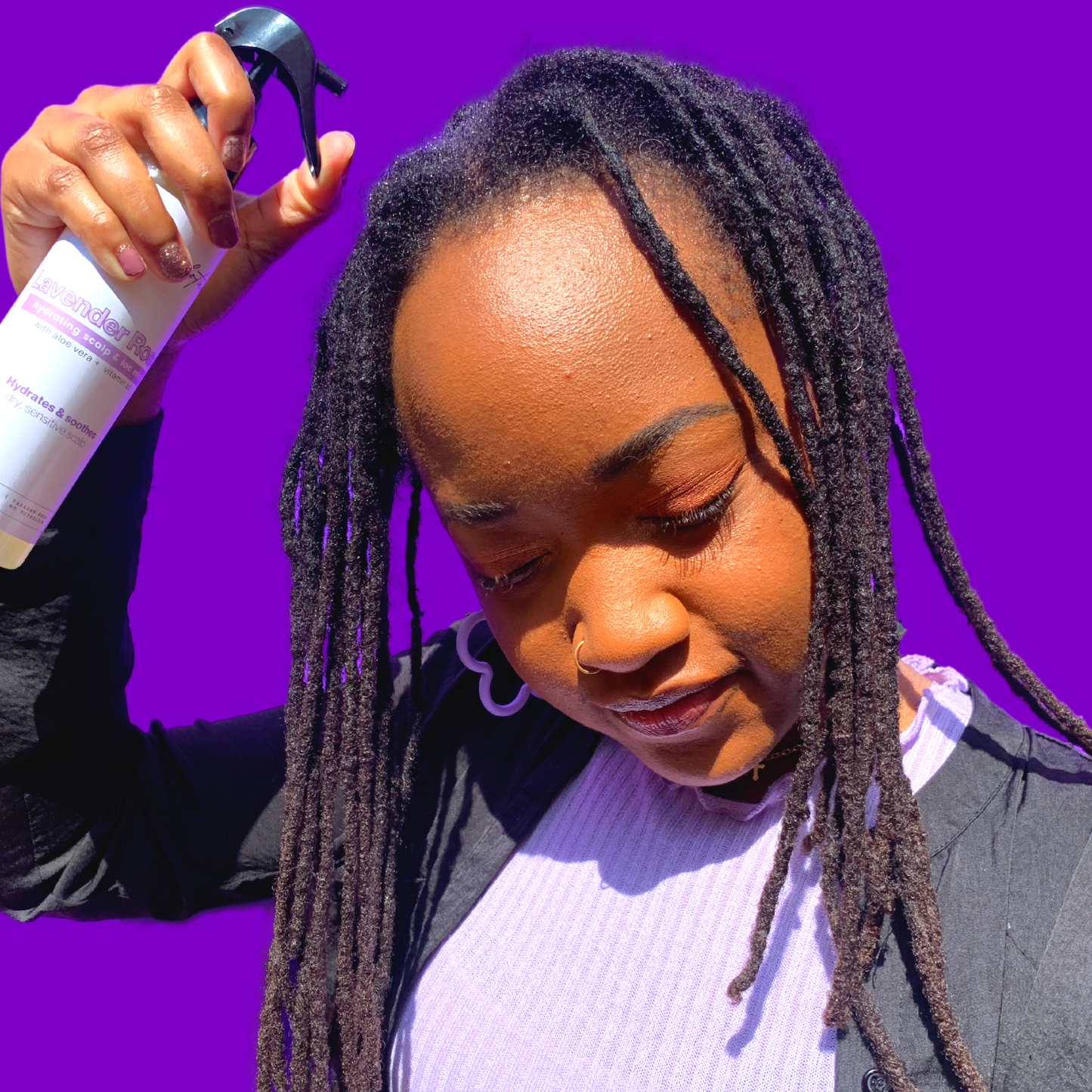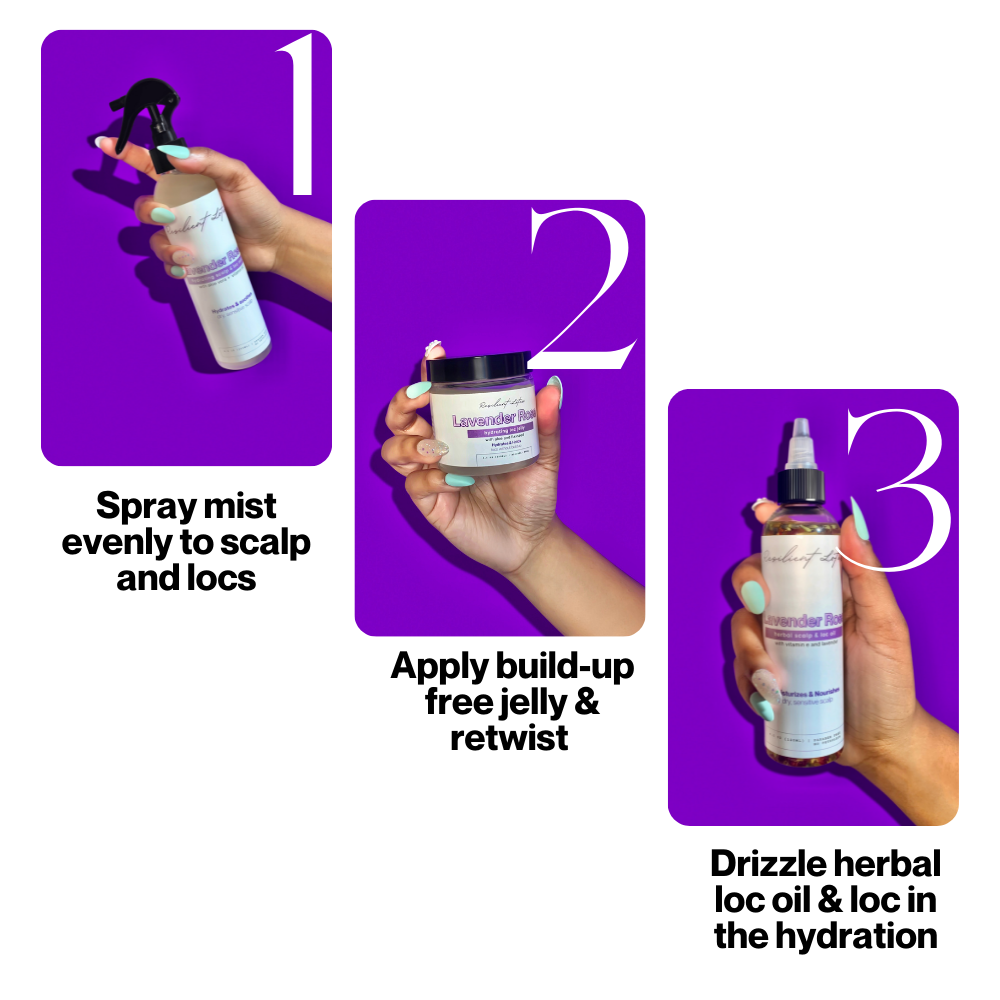 Miracle worker
I had tried so many products over the counter. And maybe only found1 that was right and when I tried to re purchase it was gone. So I was left at square one. The rest would leave my scalp so dry and my hair dry. I would give up on my hair and just cut it.
But this product....is amazing!
The first spray I used to just hydrate my hair...already had my hair feeling healthy. I love the lock feature on this spray bottle. It helps me feel like it won't spill if I carry it around with my as part of my essentials. Love love love this product!
MUST HAVE!
The scent wasn't what I was expecting, it's so divine, calming, and scrumptious! I did not taste it, but the scent gives you that feeling you get when you think about, smell, or hear about your favorite treat. My scalp has been itchier and dryer than normal, probably due to the seasonal change here. This spray really helped calm my scalp. Not only did it calm my scalp, it helped calm my mood too. I know I've said every product from TRL is a must have, but they really are for me. I'm highly sensitive and allergic to most products out there on the market, so when I found products my body does not reject, I'd have to have it all! Not one product from TRL ever disappoints or irritates my skin and scalp.